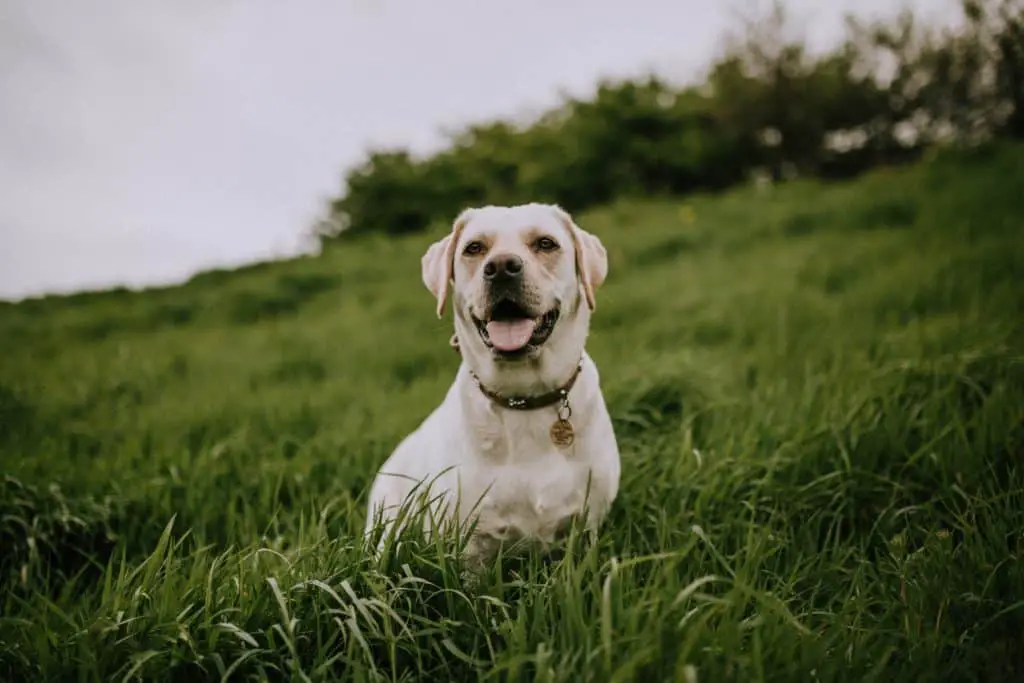 You're tired of relentlessly training your hunting dog for the hunting season, or even worse, you don't have a hunting dog! Wouldn't it be so much easier if you could just rent a dog for the hunting season?
It turns out that, yes, you can rent a hunting dog. There are numerous ways to rent a hunting dog, whether for a couple of weeks or a whole season. Moreover, there are many dog owners and hunting lease facilities that can provide you with a professionally trained bird dog. I would caution that while hunting dog rentals do exist, they are not typical and might not be available in your area. However, arranging for a guide with a dog to join you on a hunt is quite common and available in most areas.
Renting a Bird Dog
The question involves responding to much more than just a yes or no answer. For starters, you need a facility to lease you a hunting dog, as well as having all the necessary preparations prior to your rent.
Moreover, do you need to hire a guide? Which breeds are favored for bird hunting? Can you buy an already trained dog? These are all questions which I'll guide you through in this article, and help you know everything you need about renting hunting dogs in the upcoming sections.
Do You Really Need a Guide?
You technically can rent a hunting dog without a guide, more on that later. But there are some considerations that might make you choose to go the guided route.
For some experienced hunters, a guide doesn't provide much more than what they already know. However, having a guide does have its own advantages, as you benefit from someone whose sole job is ensuring that you get the best out of every trip.
This could be noticed when you rent a gun dog, as dealing with it won't be as easy since it may not be familiar to your hunting style. So do you actually need a guide?
Safety
One of the reasons a guide isn't the worst idea is that spending more money on your own safety is never a terrible decision.
Hunting can be dangerous and exposing yourself and your dog to unexplored territories could be a grave mistake, so it's advisable to have a guide when you're not familiar with the areas you're visiting.
Expenses
Contrary to popular belief, guides could actually save you some money. Although it's counterintuitive to spend money to save money, a guide's aid saves you a lot of time, effort and unnecessary expenses.
In addition, hunting with a guide usually means you're hunting in good spots since they have more knowledge and enough information to direct you for more beneficial trips.
Guides are for Everyone
For some Guides just aren't appealing. Information is easier to find than ever with companies like OnX, locations to hunt are easier to find as well. However, it is still harder to find birds without a dog than with one, especially a well-trained dog.
Renting a Dogs Without a Guide
Most trained gun dogs in the US are provided by kennels. They usually have online services for renting and buying gun dogs. There might not be dogs for rent in every area, but here are a couple of kennels that do rent.
Pecan Tree facility is based in Bellville, Texas, and is a smartly managed kennel that leases bird dogs for days, weeks, months, or even a hunting season.
All the gun dogs provided have several years of experience in hunting wild birds. They are whistle and electric collar trained.
Policy
You have to fill out and sign a Lease Dog Contract. Moreover, you can ask for a copy through mail or fax beforehand, upon your request for review or completion.
Prices
Renting a hunting dog for one day will cost you about $100, whereas a whole week is approximately $500.
They can also give you a lease per month for $1000. Moreover, if you need a bird dog for the whole season, a season lease will cost you around $2000.
Quail Point Hunt Club provides you with a "Lease a dog" program with a huge variety of dogs. They lease fully trained Brittany,  English Setter, German Shorthair, Labrador Retriever or English Pointer.
All their dogs are AKC registered and vaccinated. AKC stands for the American Kennel Club, which promotes favored traits in purebred dogs to have higher standards of agility and strength.
You have to fill up a deposit-less sign-up list for their pups. If you settle on a dog you like, you call them and sign up.
Afterward, they call you when there's an available litter and ask whether you're currently interested in renting one.
However, you should respond within 48 hours or else your name will be deleted from the list, due to high demand. You can also pass on the litter if you're currently unavailable, but you'll remain on the list.
Prices
They offer a weekend's lease, which lasts from Friday morning to Sunday afternoon, and costs around $120.
Their weekly and monthly leases are much cheaper than Pecan Tree Kennel, costing $175 and 500$ respectively.
You can also rent a dog for a whole season, and the price is more affordable, hovering around $425. However, the minimum amount of days is 45.
How To Prepare For Renting a Hunting Dog
Some hunters who already had previous experiences with bird dogs may know the prerequisites of owning one.
However, not everyone renting a gun dog has had experience with one, so I laid down most of what you need to know and have before to have one.
One of the things you should consider when renting a hunting dog is that most dogs won't be familiar with your hunting style.
This can bump out a lot of hunters, so you should manage your expectations and have enough patience to get used to the dog.
Other preparations to consider include the resources and nutrients the dog needs. This is very important to consider if you're renting it for longer than a day. Although they can point and hunt dead wild birds, they still need you to look after them.
Knowing The Basics
If your dog's renting period extends to the whole season, you need to plan ahead most of the resources you will need.
Choosing a Crate Size
Since you will have to coexist with the dog in the same house for some time, a crate is favorable to avoid any incidents at home. When choosing a crate, you should always start looking for a size that suits your dog.
This is quite a tricky part since you haven't already rented the dog, but should somehow determine a fitting crate! This is why I'll also discuss breeding types later on in this article.
Dogs are den animals, meaning that they prefer smaller surroundings. The crate should be ample for the dog to turn around or stand up. Small sizes are more convenient for them, especially during field trips or traveling.
Looking After The Dog
More importantly, you should be prepared to visit a vet anytime during the season, since accidents are not scarce possibilities.
When in doubt, it's okay to consult experienced gun dog owners or even to ask the kennel that's providing you with the dog in the first place.
Types of Hunting Dogs
Whether a dog is suitable for your hunting trips or not depends mainly on what you hunt, and what breeds fit best with your hunting game.
Dogs for rent we found were typically bird dogs, both pointers and retrievers but no hounds. If you are hoping to rent a dog to run furred game you might have to go the guide route.
Pointing Dogs
Pointing dogs freeze or "point" when they smell game. They typically range further from the hunter as they will stop and point the game allowing the hunter to walk up, flush, and harvest the game. Pointing dogs can be an advantage hunting big country on birds that tend to "hold" or not run out from under the pointing dog's noise while they wait for the hunter to walk up. So if you are hunting grouse in big timber of the great lakes or Northeastern US for example. Or huns, sage grouse, or prairie chickens in the big prairies of the western US, pointers might be your first pick.
Popular pointing breeds include Britneys, German Shorthaired Pointers, English Setters, and English Pointers but there are many more pointing breeds to choose from.
Flushing Dogs
Flushing Dogs move in and put birds in the air when they smell them. Because of this they typically hunt closer to the hunter as flushing birds out of range has little value. Flushing dogs can be an advantage hunting game species that tend to run to flee predators instead of fly. Pheasants fit this category and are the most popular bird to hunt with flushing dogs. Though you can hunt just about any game bird successfully with flushing breeds.
Popular flushing breeds include Labrador Retrievers and all the spaniel breeds.
Retrievers
Retrievers are typically used to fetch downed birds. Duck or goose hunting being the primary example, where hunters stay concealed in blinds and shoot birds that the dog then runs/swims out to retrieve. This maximizes the hunter's ability to hunt as they are not caught out in the open retrieving a bird themselves when the next flock of ducks flies through. The dog can also more easily chase down and locate crippled or hard to locate birds.
Popular Retriever breeds include the Labrador Retriever and Golden Retriever. However, spaniels are also often successfully used as retrievers and many of the pointing breeds in the versatile category (breed list linked here) are successfully deployed as retrievers.
Buying a Started or Finished Dog
If you want a dog but don't want to go through the trouble of or don't know how to train a puppy, you can buy what is called a started or finished dog. Started dogs are usually young dogs that have started their training and have a good hunting foundation but haven't been polished to some of the more advanced hunting dog skills. Started dogs will still be great to hunt with and will fit the needs of the majority of hunters.
Finished dogs are fully trained and often titled dogs that are up for sale. One would expect these dogs to have all the skills expected of an advanced member of the breed.
Conclusion
All in all, yes, you can rent a bird dog but it's not a typical practice. More popular if you need a dog and don't want to buy one to pay for a guide with a dog. You can also buy a started or finished dog if you want to own a dog but don't want to train it. Who knows maybe in the future AirBNB will start letting hunters list their hunting dogs when they are using them until then these are your options.